Create Your Perfect Home
A no risk consultation will be provided to you when you schedule an appointment to discuss your new construction. Estimates are generated through a computerized program for accuracy. With 43 years of experience, you can trust the Chap team to help you create the perfect home today.
Customize your new construction
Chap will complete new construction buildings for both residential and commercial properties. The design department will take all your wants and needs into consideration when drawing up the plans for your new property.
In addition, trust the Chap team to keep your home running smoothly for years to come with regular preventative maintenance services.

Build your home from the foundation up
New construction allows you to customize your home to your specific needs. Chap will build your home from foundation to completion.
Designers will put together the plans for your new home to be approved. You will be able to choose the layout and all the finishes used in your home.
Accelerate the building process with modular homes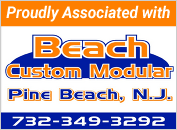 Building a modular home provides you with a custom home that is efficient and easy to construct. An experienced drafter will speak with you and draw up a sketch of your modular home.